Who We Are
Delicious pizza, burger, shawarma, fried chicken.
Located in posh and middle class area of Swat, restaurant has seen 25 years of serving food especially to Saidu visitors and families.
We specialize in Pizza, Fried Chicken, Burgers, Shawarma, Fries, Chicken Fried Rice and Biryani etc. For Free Delivery Call at 03149740112
Download Menu
Our Branches
Main Branch
Near city school junior branch, next to habiba medical center, mingora swat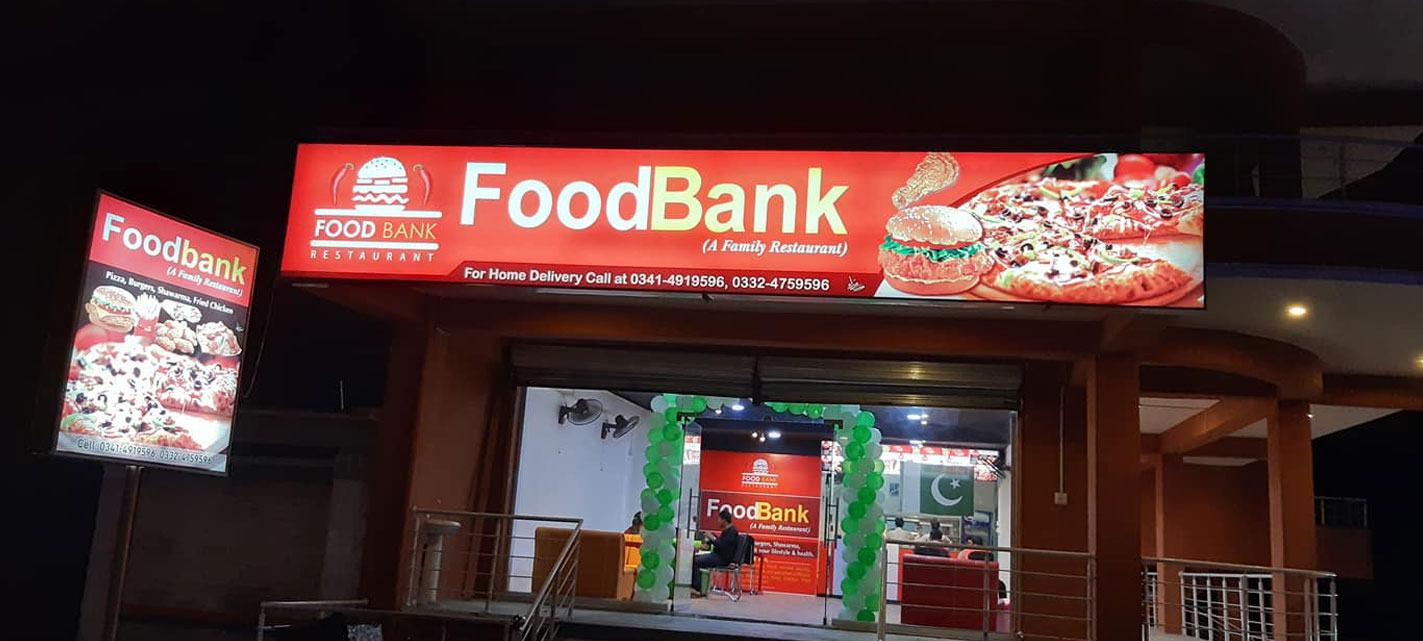 Manglore Branch
Gharay shopping center near kindey hospital manglore, opposite to save mart,swat
Kanju Branch
Near kanju Airport.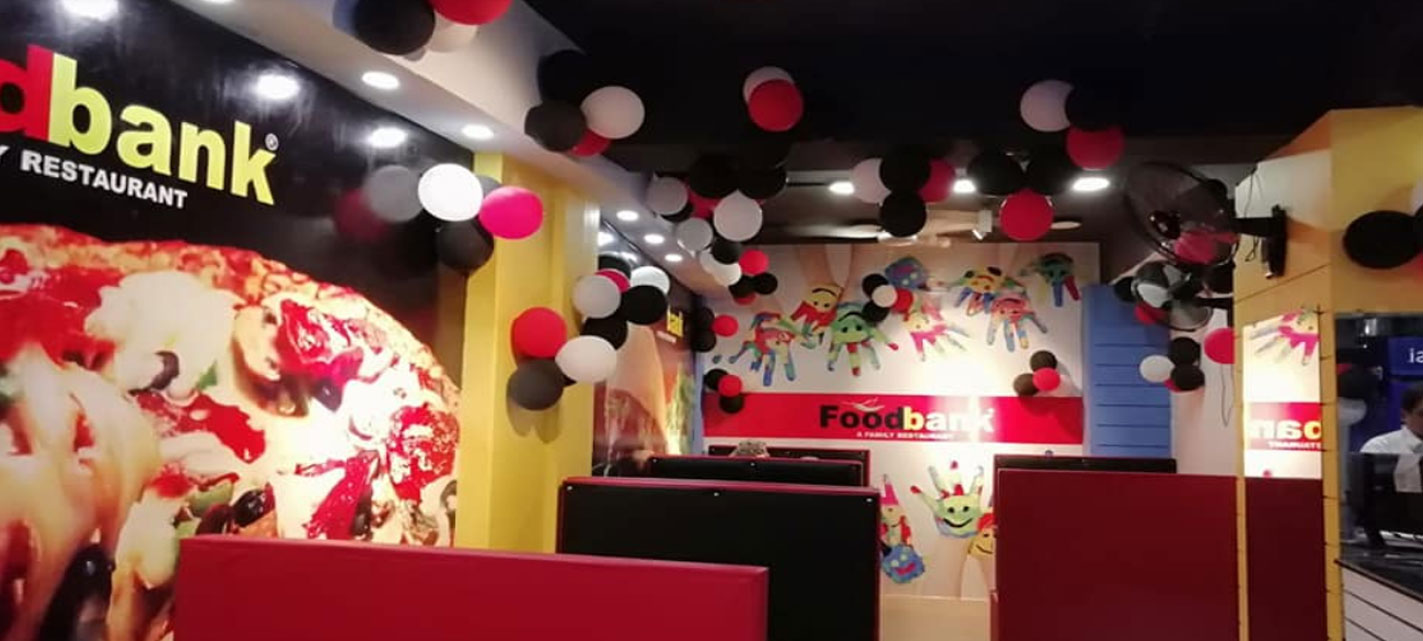 Timergara Branch
Alakhwan trade center timergara lower dir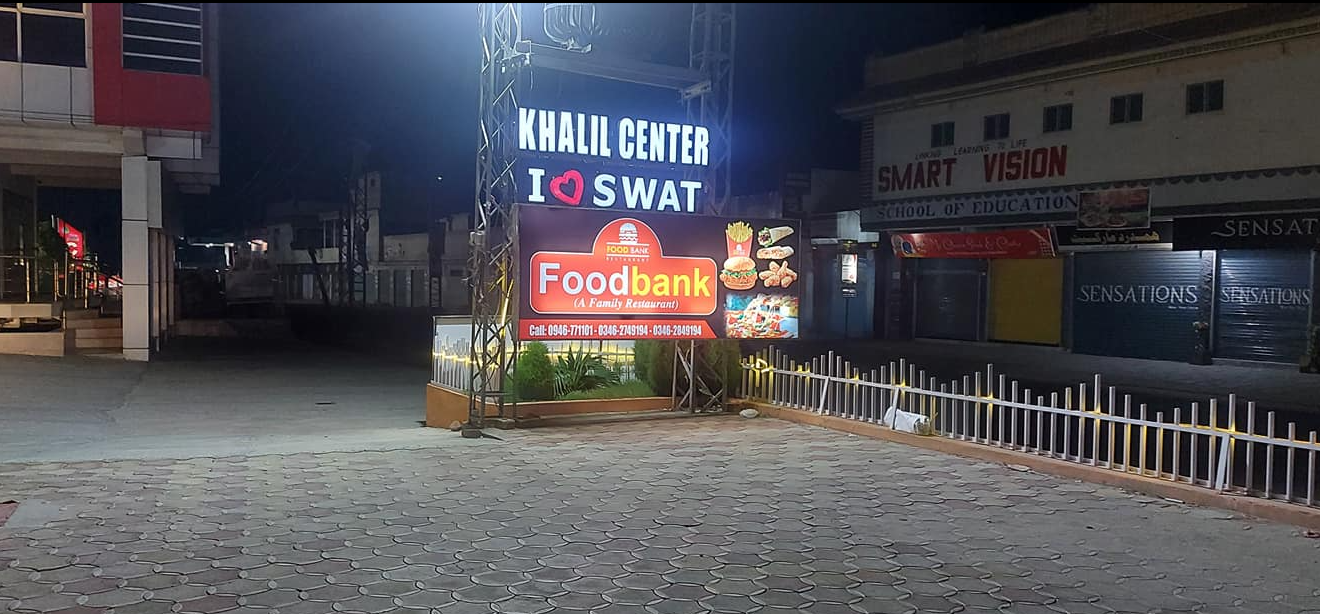 Odigram Branch
Khalil center odigram, GT road swat
Reviews
"I am a regular customer of food bank and i like there food quality, taste and service as well. Its very hard to maintain the same quality, taste and service but food bank doing great job to keep the maintenance. "
12 day ago
Zeshan Khan
" I will rate it as the best fast food restaurant in Mingora! "
4 months ago
Numan Malak
"I tried many fast food restaurants but the taste and quality of Food bank is awesome. i recommend all my friends."
12 day ago
shahaana mahtab
"Food bank offers one of the best quality fast food in the area. The menu consists of burgers of different kinds. It also contains pizzas, shawrmas, hot wings, chips, cold drinks etc"
25 day ago
Dashing MAK
" One of the oldest fast food in the city. The old Food Bank was once situated at Makanbagh road. The family second generation is in business and now have shifted to Saidu sharif swat. They also have outlets in Kanju."
2 months ago
Urdu Kahani
New Arrival
Sandwich Deal (panini)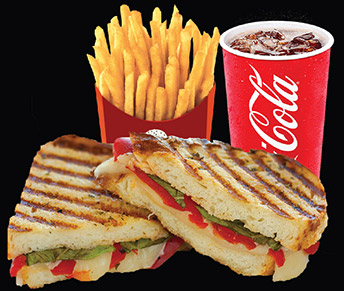 1 Sandwhich, 1 Reg Fries, 1 Reg Drink
Rs.600
Platter Deal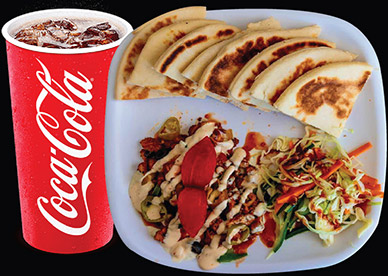 1 Platter Shawarma, 1 Reg Drink
Rs.580
Pasta
1 pasta
Rs.700
Arabian Shawarma Deal
1 Arabian Shawarma, 1 Reg Drink
Rs.450